Hi Everyone,
With the start of GiveBackTahoe's #givingtuesday campaign, Rocker Memorial Skatepark wants to make sure you know where we're at in relation to project status, and next steps.
Why? We're getting closer and closer to making this park a reality. To all our supporters, thank you, we owe you more infomation.
Quick Recap:
TDRPD granted RMSP use of the land, including long term maintenace of the facilty once built.
Back in July we held a meeting at the TDRPD community center, the builder/architects,
and 50+ local community members got together to discuss the overall design of the park.
The arcitect and builder took the feedback, and starting working to update the initial design.
A wetlands reclamation project occured during Sept/Oct, adjacent to the lot for the skatepark.
This project 'reclaimed' some of the lot that previously been part of our design, forcing a 3rd full revision to our plans.
So now our park will be narrower, but longer. Think rectangle vs a square, incorporating street and bowl features, while still allowing for 'Pro' competitions.
RMSP paid roughly 15K for all of this design work, less than 1/2 the cost of the original design fees for the original park (back in 1999!). To say we were given a deal is a massive understament.
We should have new renderings of the park by Dec, and 30% construction documentation shortly therafter.
These two items are the inputs needed for us to move forward.
Next Steps:
TDRPD needs to get a look at the revised plans, we hope to attend thier next board meeting and present.
Initial feedback from the Town of Truckee planning department, prior to submitting for construction permits.
Secure/document in-kind material donation commitments from local contractors
Submit for full permit suite with the Town of Truckee
Fundraise remaining $$$ for phase 1 construction costs
BUILD
For the last few years, as soon as the snow flies, RMSP has basically shut down for the winter (until it's time to start planning for the Rally4Rocker in March).
That MO is changing this year. We're committed to being held accountable for getting this park built, and we'll be working through the winter on the permitting items, and putting together additional sponsor collateral.
Our 'Ask' today is not for money, but instead to take a look at the volunteer opportunities. We need help, your time is extrememly valuable, and it's going to take a community effort to get this built. That being said, we do have matching funds available ($6,800), so every dollar you donate through the end of December via the link below will be doubled (up to $6,800). This campaign alone will pay for all of the design work, if we hit those numbers.
https://givebacktahoe.org/npo/rocker-memorial-skatepark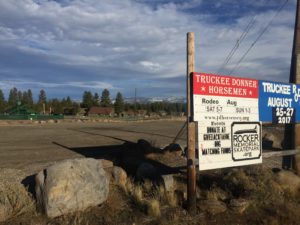 Take a close look at the lot behind the sign, that's ours for the building. It's just a matter of getting it done. Who's willing to help?