Rocker Memorial Skatepark
The Rocker Memorial Skatepark WILL be built and shredded in honor of a friend of the community, Steve "Rocker" Anderson, who passed away in an avalanche on Donner Summit December 24, 2012.
Recent Posts
Go to The Goal
The Goal
The goal of the Rocker Memorial Skatepark Project is to provide Truckee/North Lake Tahoe with a state of the art, 25,000 square foot skatepark to benefit the entire community. The park will also be capable of hosting world-class competitions that will increase year-round tourism and generously give back to the community that is helping make this dream a reality.
Go to Community
Community
Rocker Memorial Skatepark will provide a place for skaters of all ages and abilities while also serving as a centralized community meeting place for all area skaters. We believe that this project will also serve as a reminder of the impact one person can have and the importance of carrying that legacy into the future to change lives through skateboarding.
Go to RMS News
RMS News
Check out our latest Rocker Memorial Skatepark news, events, skate comps, and more. We are always working to move forward. You can read about our progress.
About the Skatepark
If Rocker's passing could teach us something, its to spend our time where it counts, having fun with friends & sharing the joy of what we love with others. Truckee's new skate facility will be a focus of the community Rocker was a part of, and memories of our friend will make the community bigger, better, and more fun than it ever was.
Skateboarding is about spending good times with friends.
Rocker Memorial Skatepark is a grassroots effort to construct a brand new, state-of-the-art 25,000 foot skatepark in Truckee, California. Our committee overcame the most important hurdle during the summer of 2015 when Truckee Donner Recreation & Park District approved our plan and granted us use of the land at the corner of Estates Drive and Brockway Road adjacent to the existing skatepark. With approval granted, we are now actively fundraising and moving forward with the project. We look forward to your involvement and support!
RMS Collaboration Team
The real Rocker Memorial Skatepark team consists of SO many incredible fundraisers, skaters, & supporters but here are a few key players...
DAVID BURRIGHT
Skateboarding Specialist
Dedicated to seeing this project through in memory of a great friend , mentor , inspiration , and all around badass rockin roll Steve … We have a mission and have come a long way in 3 yrs , all the pieces are in place .. To build !!!! With the continued support of our great community , we will get there.
JAMES MCLEOD
Art Director
Born and raised in Sacramento, CA, James began skateboarding at age 10 as a way to cope with being surrounded by so much pavement. Truckee California has been a regular residence. James has been involved with several whitewater kayaking, skateboarding and photography publications.
Brian Sizer
Skatepark Builder
Been building skateparks public and private for over 15 years (regionally Mammoth,Shasta,Weed ) Overseeing the design/build phase of the skatepark.
DANNY CONROY
Media Coordinator
Inspired by skateboarding and the community who are involved with it in any way. Danny has been skateboarding for most of his life an can still be found at the skatepark or any number of concrete pits just about every day. With the Rocker Memorial Skatepark mission gaining speed and following, he's there every step of the way, spreading the word, the stoke and the memory of Rocker.
Kellie Wright
Skateboarder Feedback
Views from the local board sports community.
Latest RMS News
See the latest activity with the skatepark progress as it happens.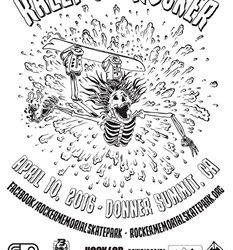 Rally for Rocker 2016 – Course Preview from Paul Heran on Vimeo. People come and people go in this world. Some you meet and some pass by seemingly unnoticed. There are those destined for greatness and others that barely leave their mark. We are all intertwined in this web we call life. To me, it Read more about Rally For Rocker 3: Banked Slalom 2016[…]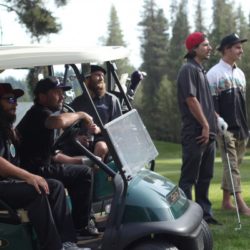 Previous
Next
Get Involved!
Have a question, would you like to donate or volunteer? Send us a message.