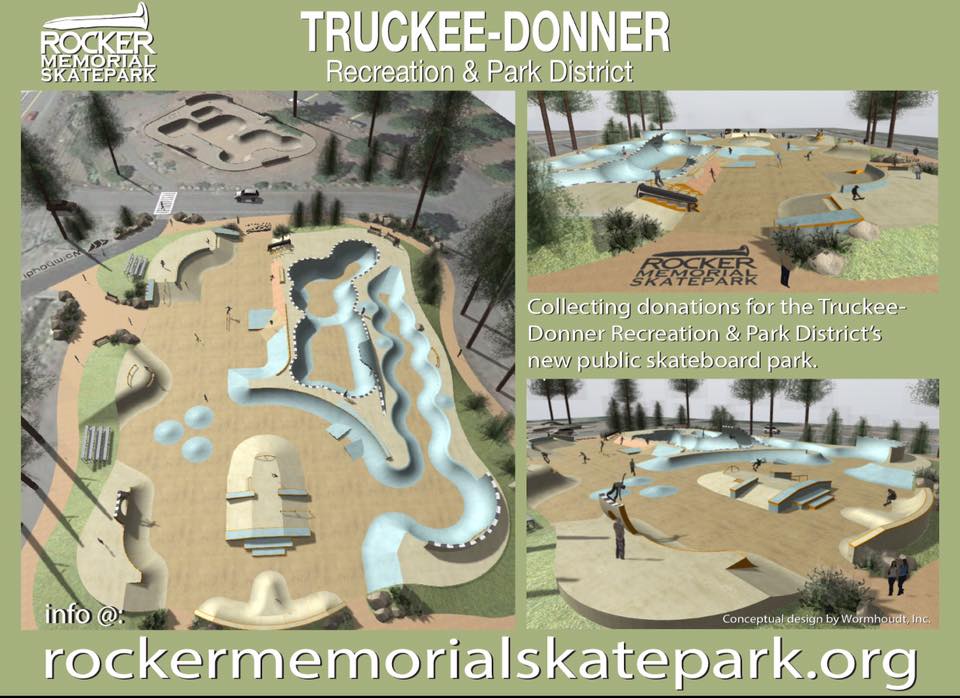 The Rocker Memorial Skatepark Project
Keeping with the momentum and proven popularity of our existing skatepark, it's easy to see the benefit of an expanded facility. We look forward to a wide variety of street features along with more transitions, banks as well as vert features and larger bowls. The current design is in a preliminary phase, but the final design will have skateable terrain for all skaters, beginner to advances as well as street and traditional skatepark features. Overall, the skatepark will encompass a huge increase in skateable square footage. When completed, the new skatepark will cover 25,000 square feet, nearly four times the size of the existing park.
We have been working with Wormhoudt Incorporated and have a working design courtesy of Zach Wormhoundt for the Rocker Memorial Skatepark. Their community based approach to skatepark developments has produced award-winning projects around the world. Wormhoudt skateparks represent people and the environments they recreate in; from private backyard pools to multiple acre regional public parks: every project tells a story.